1,000 x 20oz Paper Pint UKCA Go For Green Single Wall Cups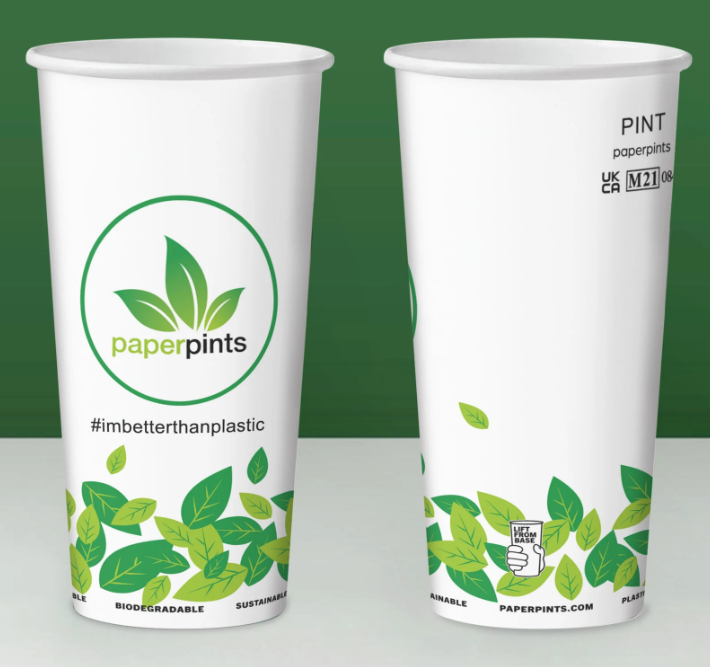 Description
Our UK CA Marked Paper Pints offer a sustainable solution for operators wanting to remove plastic from their events. Made in the UK, these cups are Recyclable and Compostable, and certified Plastic Free. These cups offer an advantage over the popular Compostable Pints and Biodegradable Pints offered by popular brands such as Vegware and Biopak, as they do not need specialist disposal and waste contractors to process. For more on that click here to read our blog article - Have you been miss-sold PLA?
With a low carbon footprint, easy end of life disposal, and with clear eco-messaging on the product you can be sure you are making the greenest choice for your event.
We also offer the potential for custom branding these cups with your branding.
Earn
0
reward points with this purchase
Add This Product To Your Wishlist