Login Lounge is a Coffee House, Coworking and Live Entertainment venue in the heart of Camberley Town Centre. We have helped them with a whole host of items from Custom Branded Paper Cups and Custom Branded Greaseproof Paper to Rice Cookers and Filter Coffee Machines.

We sat down with Steve Coburn, CEO at Login Lounge to discuss business and sustainability.
Hi Steve, tell us more about Login Lounge!
It's an upmarket venue, offering something different for the sophisticated 30-50 year-olds in the local community. Everyone says the same thing… there's nothing else like the Login Lounge!
Coworking
Login Lounge is a 'destination workspace' - a place where people want to come to work. We've created an environment that suits introverts and extroverts alike, with open spaces, bright colours to inspire creativity and quieter rooms for concentration.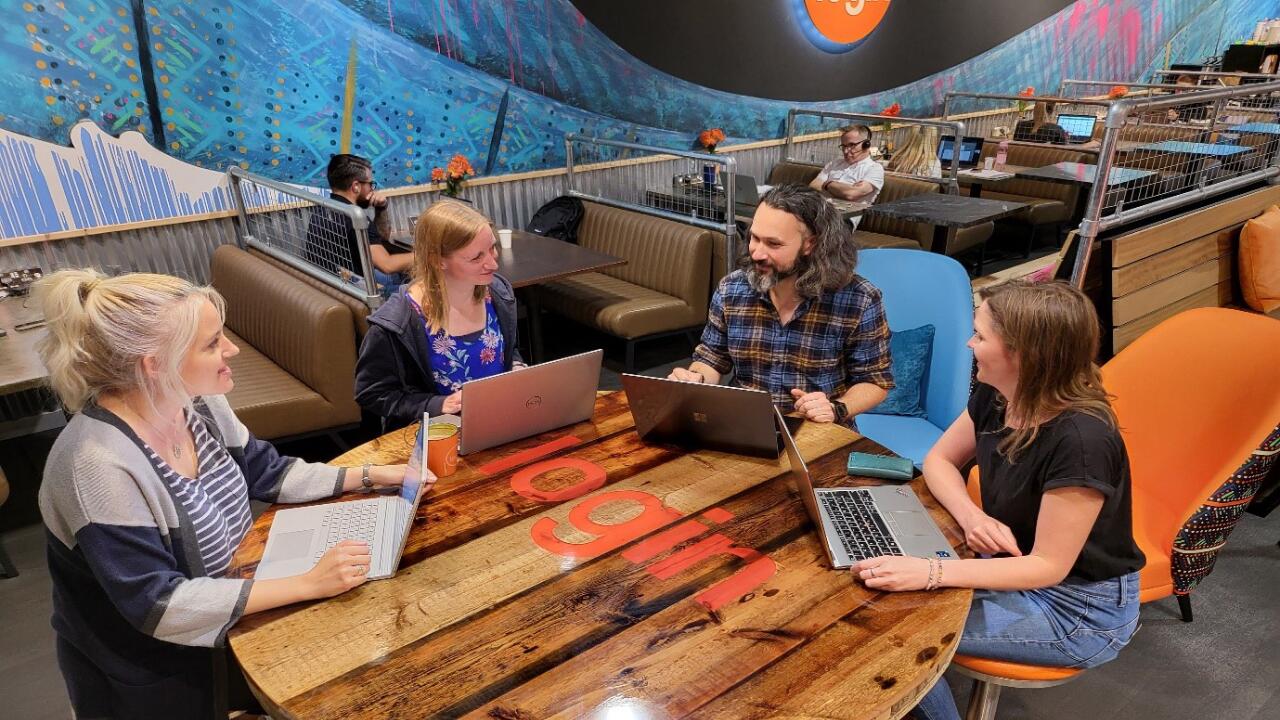 Coffee House
With our in-house Barista, locally sourced coffee and breakfast and lunch offerings, we have created a coffee house space that is a place for connection.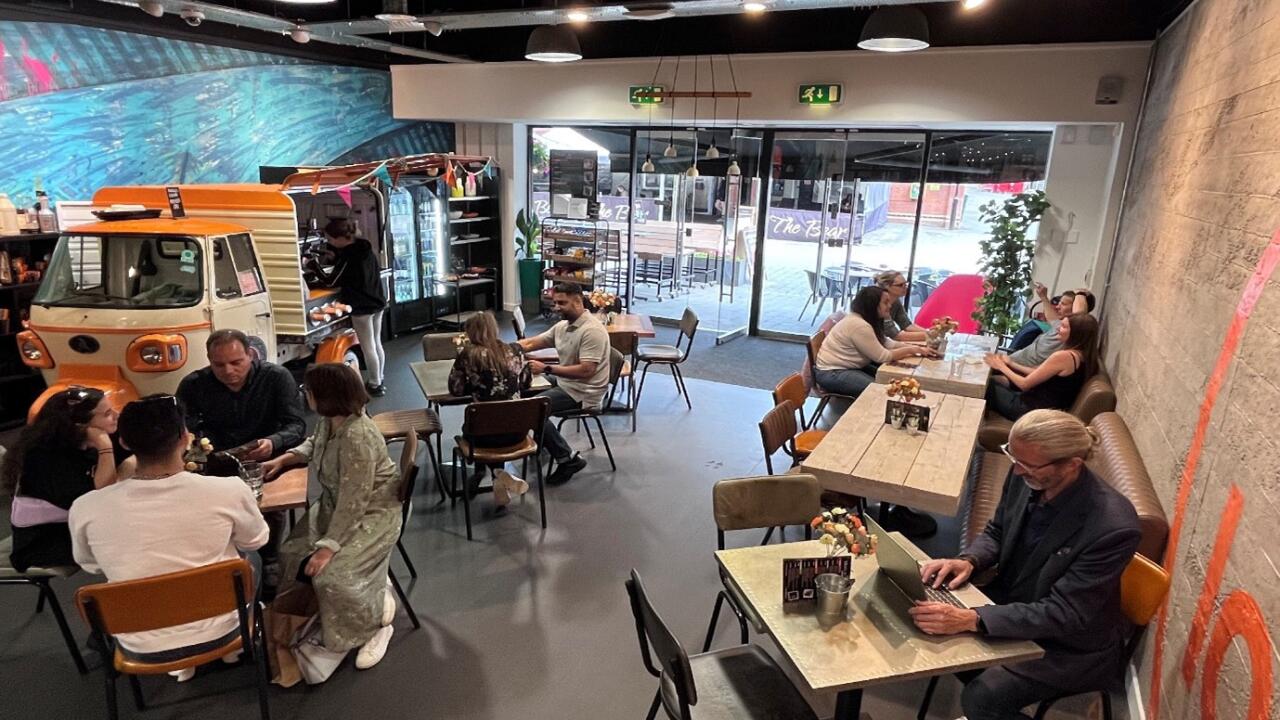 Event Venue
We have a huge, open plan space on the first floor, complete with a wine bar. It has become one of Camberley's most popular entertainment venues, hosting a range of events including live music, comedy nights, burlesque cabaret, soul nights, rock, jazz, and private parties.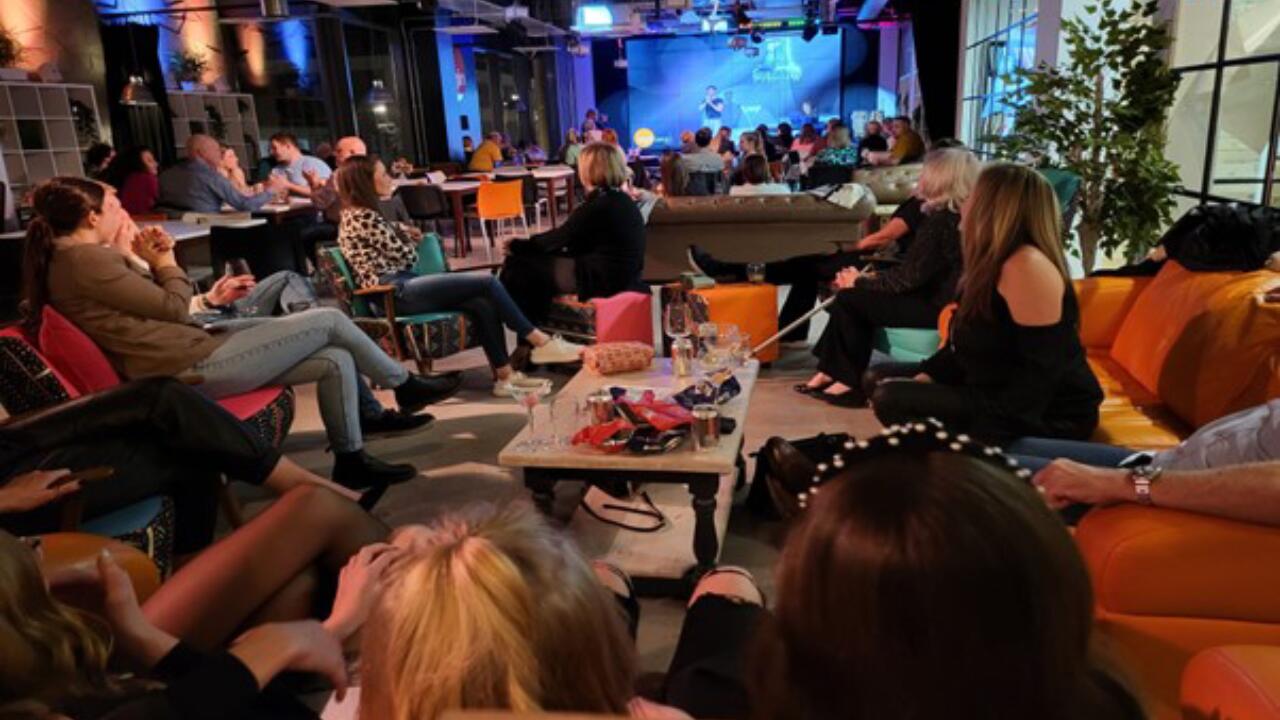 Why is sustainability important to your brand?
When we started creating the concept for Login, we knew we wanted to make an impact locally, and that community and sustainability needed to be at the heart of everything we did. So, with this in mind from the start, we set out to re-purpose materials where possible. For example, our bar is made from the palettes that the Concrete Sacks were delivered on. We have a meeting table made from the reel that the electric cables were delivered on – and another one made from an old aircraft wing.
And, of course, this extended to our café as well – which is why we used Go for Green for our takeaway coffee cups and our custom printed grease proof paper sheets.
We're also involved in a local food sharing scheme, donating leftover food to families in the local area. It's all about making little changes where you can, which eventually add up.
The industry is seeing constant changes. For example, paper straws replaced plastic straws a couple of years ago. Are there any innovations you would love to see to improve things in your industry?
We use metal-straws in our smoothies and frappes too – so that we can wash them up and re-use them. Personally, I'd love to see fewer products that ship in plastic containers/bottles. ;And I'd really like to support local producers and suppliers more – we're great at forming partnerships with businesses on our doorsteps and I wish more people in the industry would support their local, independent brands, rather than the big names. ;It massively reduces the impact of deliveries on our road networks and, of course, the wider environmental impact of delivering goods to places many miles away.
Why do you like working with Go For Green?
They're friendly, professional, we love what they stand for (it's important for us to work with businesses that share similar values) and their service is second to none!
What's next for Login Lounge?
We are hosting Live Entertainment every Friday and Saturday, including a Login Lounge Music & Gin Festival over the first May Bank Holiday weekend. We really want to bring local artists, and good quality food and drink, to our community and we hope that they continue to support us as we go through a challenging 2023 for the industry as a whole. Follow us on our Instagram Page to find out about our upcoming events!
Thanks Steve, looking forward to working with you in the future and attending some of your great events!!
Here at Go For Green we work with brands across retail, hospitality and leisure to help make their operations sustainable. There is usually a Greener way, lets find it together. Get in touch today and one of our team would love to help you.