Cups - Cold Cup Tumblers - Custom Printed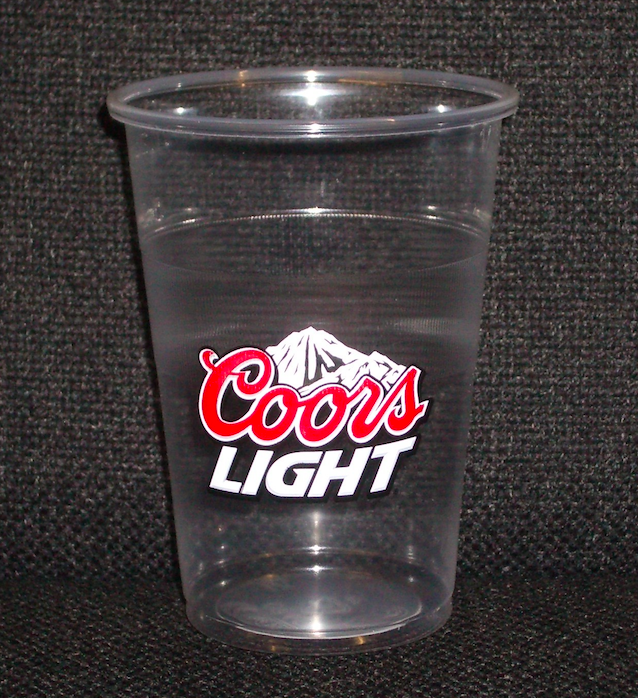 Description
Our Custom Printed Clear Plastic Tumblers are available in sizes including 1oz, 9oz, 10oz, 12oz, 16oz, 20oz, Pint and Half Pint Variants. We also stock an array of plain & standard design cups, Our cups are perfect for displaying your cold drinks such as Iced Coffees, Milkshakes or Slush Drinks. They are also often repurposed for vibrant products such as Fruit Portions or Layered Salads. 
We offer items made from different materials depending on the requirements, from traditional recyclable plastics to plant based PLA compostable materials. We would be happy to discuss your needs with you and guide on the best materials for the most environmentally friendly greenest delivery of your project. 
Our PET Plastic Cups can be printed up to 6 colours in process inks, which are all specialised to be food safe and odourless.  We use the highest resolution we can to make the images on your personalised cup appear professional, flawless and a display of the highest quality that your business can be proud of. 
Digital, full colour process printing allows for photo real images to be realised onto our range of clear cold drink cups. There are virtually no design limitations. The additional benefit of this printing method is that we can offer small print runs - starting from just 1,000 pieces. We feel this widens the target audience, making printed cups available to smaller organisations and for one-off or seasonal events.
A wide selection of sizes are available. We also offer CE marked half pint and pint cups. There are a variety of lid types available including flat lids, straw slot lids and bubble domed lids.
Cost varies from project to project, depending on quantities, design and lead times. Please get in touch to discuss your project today.
Earn
0
reward points with this purchase
Add This Product To Your Wishlist