Winterhalter C110 BLUe Washing Up Liquid Concentrate 5Ltr - 2 Pack - DR247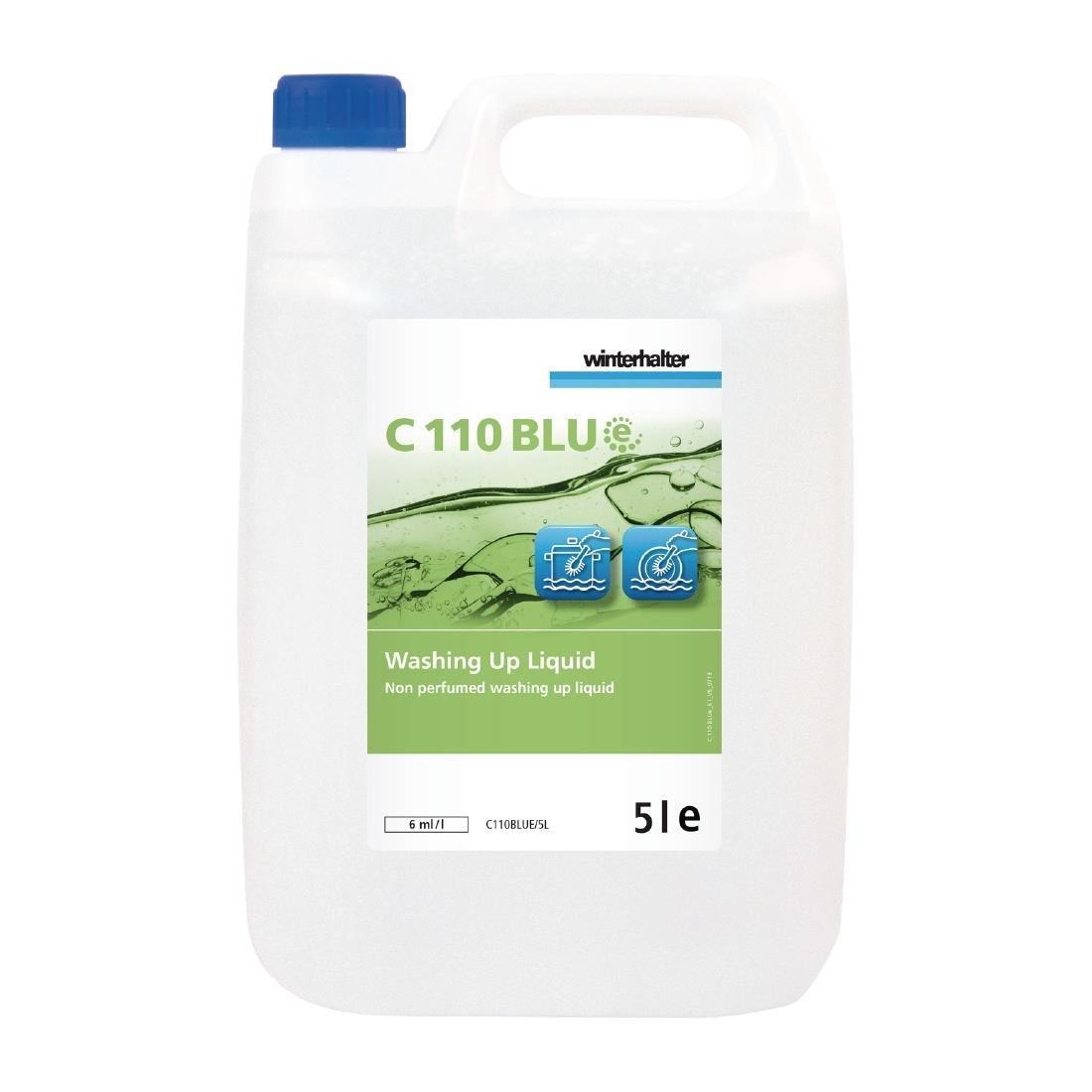 Description
Guarantee highly effective and sustainable cleaning with this pack of 2 x 5Ltr Winterhalter C110 BLUe washing up liquid concentrate bottles. As this washing up liquid is made with renewable, vegetable-derived materials, it is completely biodegradable and free from potentially harmful substances. This means it will break down into the Earth safely and poses no risk to the health and wellbeing of your staff.

Not just eco-friendly, this professional solution will quickly clean and degrease your crockery, tableware and glassware to leave them spotless and incredibly hygienic.

The packaging of this chemical can also be fully recycled after use. This will help you to divert rubbish away from landfill sites and into more environmentally responsible waste streams.

Capacity 5 Ltr
Supplier Model Number C110BLUE
Weight 10kg
Dilution Ratio: Use 25ml Per 5Ltr of water
This solution is effective at tackling stains, grease and food residue
The washing up liquid is unperfumed and food safe, perfect for commercial kitchens
Each 5Ltr bottle delivers approximately 200 x washes
Suitable for the manual washing of crockery, tableware and utensils
Made with renewable, vegetable-derived resources
Fully biodegradable to European standards
Phosphate, chlorine and NTA free
Contains no unnecessary perfumes and dyes
The packaging is part recycled and fully recyclable
This chemical has not been tested on animals
The concentrated formula enables efficient dosing and delivers great financial savings
Earn
0
reward points with this purchase
Add This Product To Your Wishlist