OLD_Ecover Cleaning Agents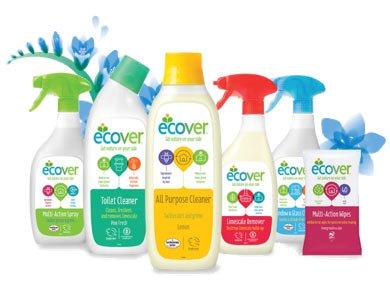 Our Ecover range is part of our Greener Cleaning range of plant based and eco-friendlier products.. Founded by a team of Belgium eco-pioneers, Ecover has spent over 30 years making powerful and efficient products which clean with care. First creating phosphate free washing powder, this brand creates eco-friendly and sustainable cleaning and laundry products which not only look after our environment, but our skin too. We have a wide range of Ecover products available, from oven cleaner to washing up liquid.
The below products we stock and sell regularly. Other products from Ecover are available on special order and can be viewed on the following links:
Please Contact Us if there are products you would like us to quote you on from the full range.