Jute Bags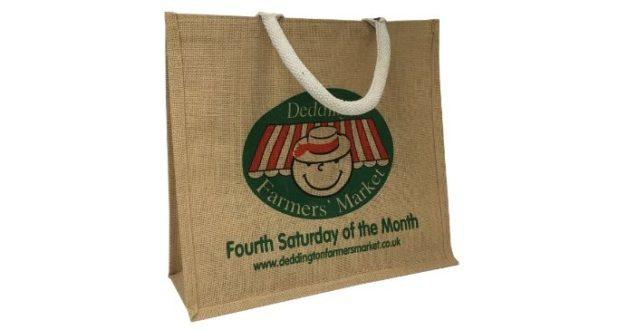 Description
Jute bags are natural, reusable and very durable. The personalised range of Jute Bags, ideal for promotions, exhibitions and re-sale. 
So far our customers include: farm shops; grocers, fine food manufacturers and importers, exhibition organizers, councils, organic growers, farmers markets, bookshops and museums. 
Minimum quantities will usually start at 1000 for a bespoke style and/or size. 
Minimum on standard size and style is 100. 
Origination: On all orders there is a set up charge. This can be advised on sight of design. 
Jute Bags – Long Cotton Tape Handle
 Natural Jute 
45 X 36cm with 10cm Gusset 
Screen Printed to Order 
Minimum Quantity: 100 
Jute Bags – Short Cotton Web Handle 
Natural Jute 
38 X 35cm with 13cm Gusset 
Screen Printed to Order 
Minimum Quantity: 100 
Large Jute Bags – Cotton Webbing Over Rope Handle
Natural Jute 
47 X 32cm with 17cm Gusset 
Screen Printed to Order 
Minimum Quantity: 100 
Mini Jute and Cotton Bags – Cotton Webbing Over Rope Handle 
Cotton Panels and Jute Gusset and Base 
20 X 20cm with 15cm Gusset Screen 
Printed to Order Minimum Quantity: 100 
Black Jute Bags – Long Handle 
Dyed Natural Jute 
37 X 30cm with 16cm Gusset 
Screen Printed to Order 
Minimum Quantity: 100 
Jute Bags – Short Cotton Web Handle (with Gusset) 
Laminated 
30 X 30cm with 20cm Gusset 
Minimum Quantity: 100 
Jute Bags – Short Cotton Web Handle (with Gusset) 
Laminated 
34 X 40cm with 12cm Gusset 
Minimum Quantity: 100 
Jute Bags – Short Cotton Web Handle (with Gusset) 
Ideal Gift bag 
Handy Button and Loop Closure 
30 X 24cm with 11cm Gusset 
Minimum Quantity: 100 
Juco Bags – Long Cotton Web Handle (with Gusset) 
Jute and Cotton Blend 
37 X 30cm with 16cm Gusset 
Minimum Quantity: 100 
Jute Bags – Short Cotton Web Handle (with Gusset) 
30 X 30cm with 20cm Gusset 
Minimum Quantity: 100 
Mini Jute Bags – Short Cotton Web Handle (with Gusset) 
Natural and Colour 
20 X 20cm with 10cm Gusset 
Minimum Quantity: 100