Non Woven PP Bags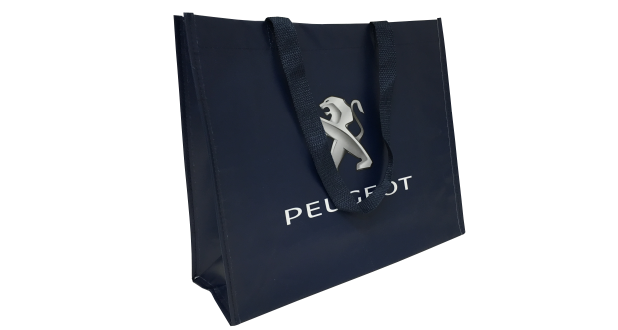 Description
Non Woven PP Bags give the advantage of strength whilst being lightweight, which makes them the ideal packaging solution for many different products, as well as for promotions, exhibitions and re-sale. We have two options to choose from, our Standard Bags can have a full colour background and a single colour print over the top but if you want to create something truly stunning then our Stellar bags would be perfect because of the full colour printing process. We can produce visually stunning designs in a range of sizes which makes the non woven pp Stellar Bags perfect for exhibitions or corporate events. 
Minimum quantities will usually start at 500 for a bespoke style and/or size. 
Lead Times:
Stellar Bags – Approx 4-5 Weeks (European Production) 
Standard Bags – Approx 2-3 Weeks (UK Production) 
Sizes Available: 
50cm x 36.5cm + 18cm 
42cm x 36.5cm + 18cm 
40cm x 30cm + 13cm 
35cm x 31.5cm + 10cm 
35cm x 30cm + 13cm 
30cm x 39.5cm + 12cm 
25cm x 31.5cm + 10cm 
Minimum Order quantities apply 
Origination: 
Stellar Bags – There are no origination costs. 
Standard Bags – On all orders there is a set up charge. This can be advised on sight of design.