Sandwich Box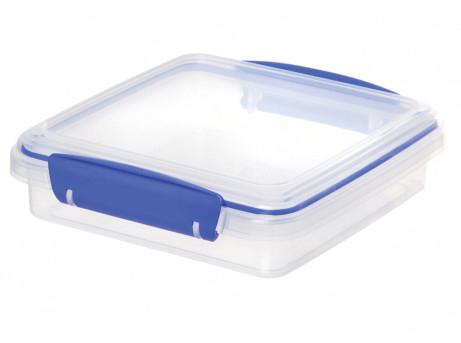 Minimum order quantity: 50
Description
Food solutions for busy lifestyles.

This Sandwich Box is perfect for transporting your sandwich to work, school or the park.

Simply place your sandwich into the container and close the distinctive easy-locking clips to seal.

The Sandwich Box ensures your sandwich stays fresh and in place until ready to eat.

With the easy-locking clips plus flexible seal, your sandwich stays fresher for longer.

Stackable and safe to use in the Dishwasher (top rack), Microwave (without lid), Fridge & Freezer.

Available in Blue/Clear or 4 colour mix (All Purple/Pink/Green/Blue) Designed and Made in New Zealand.

Phthalate & BPA Free.
Features
• Sold in inners of 9 - 383x165x156mm - 1.1kg
Dimensions: H43 x W155 x D150mm
Print Area: Lid - 60 x 80mm - Tampo
Units per Carton: 36
Carton Dimensions: 50x40x30cm
Carton Weight: 5.00kg