Twisted Handle Paper Carrier Bags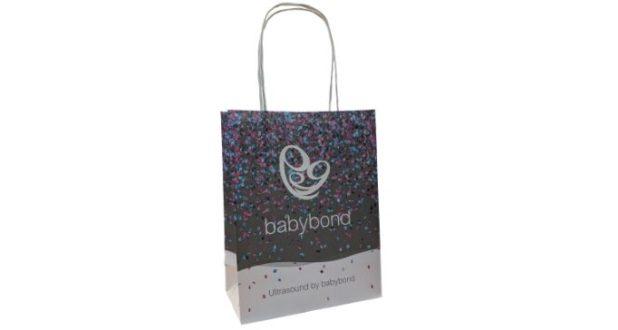 Minimum order quantity: 1000
Description
These paper bags are 100% recyclable and the paper used comes from fully sustainable sources. An extremely popular paper bag due it being stylish, functional and cost effective. 
Many people choose Twisted Handle Paper Carrier Bags instead of polythene bags because they are strong ab people appreciate their recyclable properties. With our new litho printed option, they are also a viable alternative to a rope handle paper bag. 
For small runs with a quick lead-time, we can offer overprinted,twisted handle paper bags, which means printing straight onto a pre-made paper bag. 
Larger print runs are more competitivein pricing. 
Paper Options: 
White plain 
kraft Brown 
plain kraft White 
Ribbed kraft Brown 
Ribbed kraft Paper
 Thickness: 
Standard 100gsm 
Minimum Order quantities apply 
Origination: A one off set up charge is payable on your first order. This can be advised on sight of design. 
Print Method: 
Pantones up to 8 colours 
4 Colour Process 
100% Ink Coverage 
Handles: 
Twisted paper – white or brown or Coloured twisted paper (subject to minimum order quantity) 
High Quality Litho Printing Also Available 
Litho printing is a popular choice for low volume and exceptional quality printing. This printing process uses a soft rubber plate which conforms to the surface it's printed too as opposed to the standard metal plates used in other printing processes which are very rigid and can leave raised or indented text and lines. If you would like a high quality finish on a very affordable Twisted Handle Paper Carrier Bags we would recommend using our Litho printing process. By using Litho printing you will not only benefit from a superior quality print but there is also no Origination cost which will save you from £500 – £1000 depending on the size and style of your bag. 
We offer Litho Printing in various sizes: 
180x90x230mm 
240x90x240mm 
240x90x320mm 
310x120x250mm 
310x120x310mm 
310x120x410mm 
Different colour handle available: 
BLACK 
RED – Pantone 185 
GREEN – Pantone 3435 
YELLOW – Pantone 109 
WHITE BROWN 
Paper Options: 
White plain 
kraft Brown 
plain kraft Paper 
Thickness: 
Standard 120gsm