Vogue 12 Piece Professional Garnishing Tool Set - Each - CG279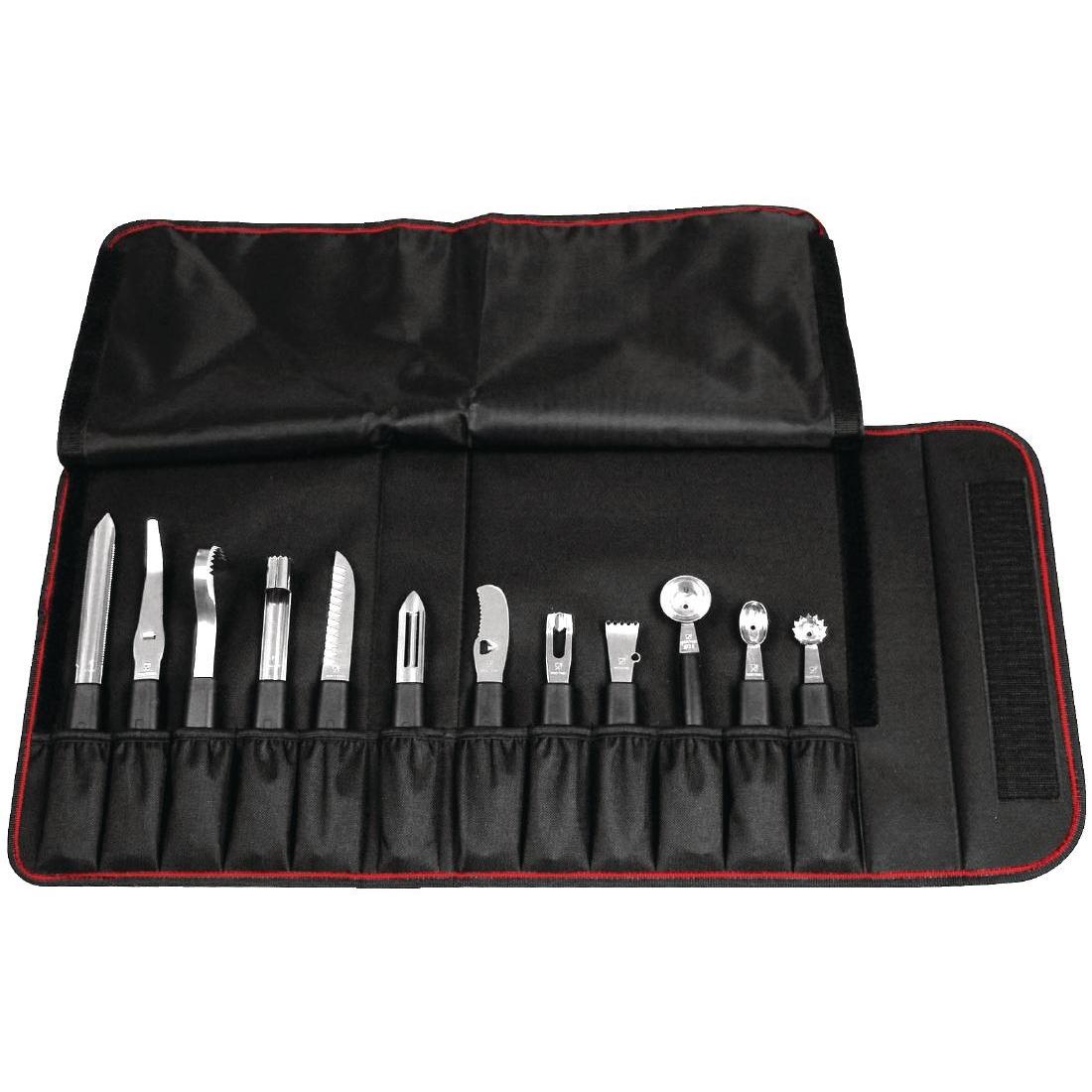 Description
12-piece garnishing set. Supplied with polyester case.12-piece set contains: Zucchini/courgette corer, grapefuit knife, butter curler, decorating knife, potato peeler, apple corer, orange peeler, canele cutter, lemon zester, double baller, oval melon baller and tomato shark. Supplied with polyester case.
Product Features:
- Polyester case
- Zucchini/courgette corer
- Potato peeler and orange peeler
- Apple corer
- Canele cutter
- Lemon zester
- Double baller and oval melon baller
- Tomato shark
Unfortunately this product has been discontinued in the UK by the manufacturer. Feel free to contact us to discuss alternatives to this product, or occasionally the item in question may be available as an import with a few weeks lead-time. Contact us for a quotation or to discuss..
Earn
0
reward points with this purchase
Add This Product To Your Wishlist