Zeroll Ice Cream Scoop - Size 16 Green Cap - 12385-03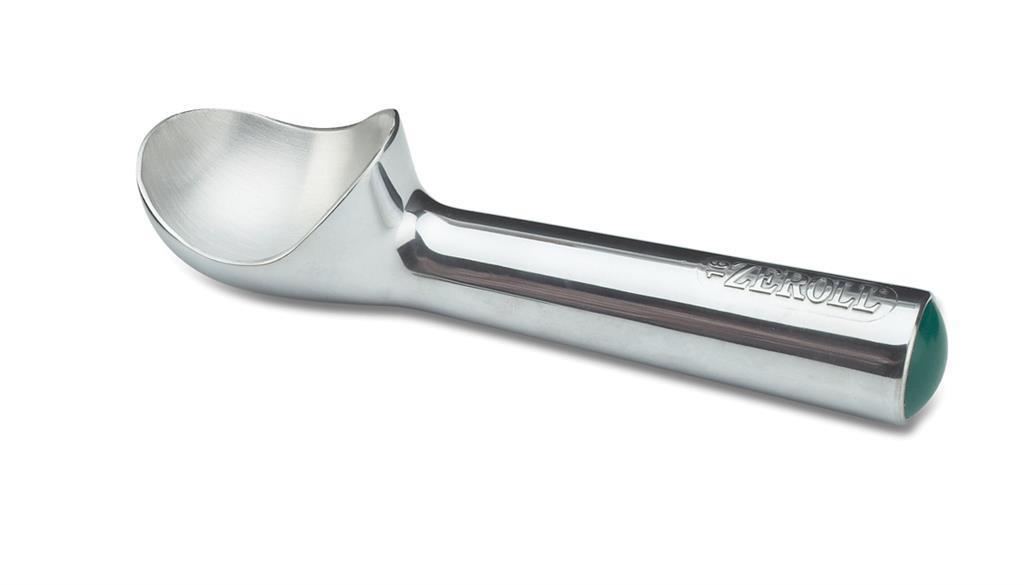 Description
Original Zeroll® ICE Cream SCOOP The name in Ice Cream since 1935, Zeroll® scoops are now considered to be a modern design classic. The Zeroll® scoop contains a super conductive fluid that transmits the warmth from the user's hand to facilitate scooping and release of even the hardest ice cream. Not dishwasher safe. Aluminium for good heat conductivity Contains super conductive fluid Designed to give the perfect roll Colour coded for quick size reference.

Experience shows certain scooping techniques with the Original Zeroll scoops have increased profits for many ice cream stores and restaurants for almost 95 years. The Original Zeroll, invented in 1935 in Toledo, Ohio, and uses a unique one piece design. The defrosting fluid in the handle helps transmit hand heat to the bowl for faster, easier scooping.
The Zeroll scoop comes in six sizes. They make portion management easy and profitable. For example the base weight per gallon of ice cream is about 72 ounces. The three gallon tub will wield about 108 portions using a size 20 scoop.
Earn
0
reward points with this purchase
Add This Product To Your Wishlist